Saturday our city had a little Easter carnival for the kids. There was a petting zoo, pony rides and an egg hunt. Before the egg hunt we took Sam over to the petting zoo. It took her a couple minutes to warm up (as she hung with an iron grip on my side) but she eventually walked around the animals with out me having to hold her. She liked most of the animals- but she thought the sheep was 'messy' and he needed to "go tub time" to get cleaned up! LOL!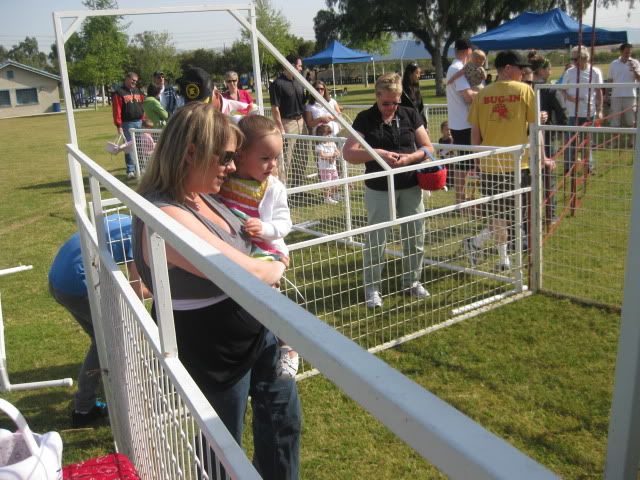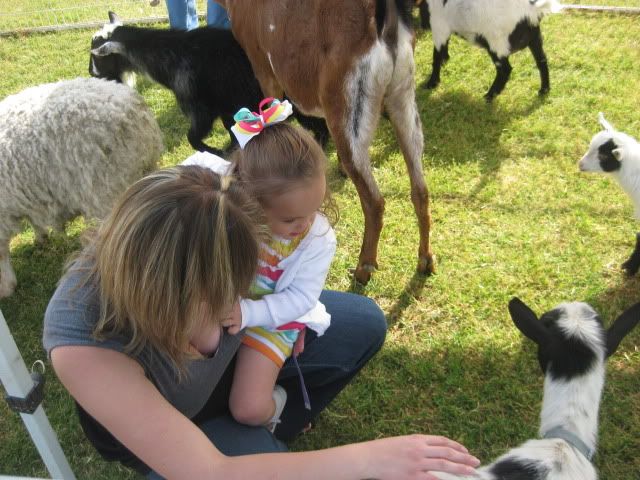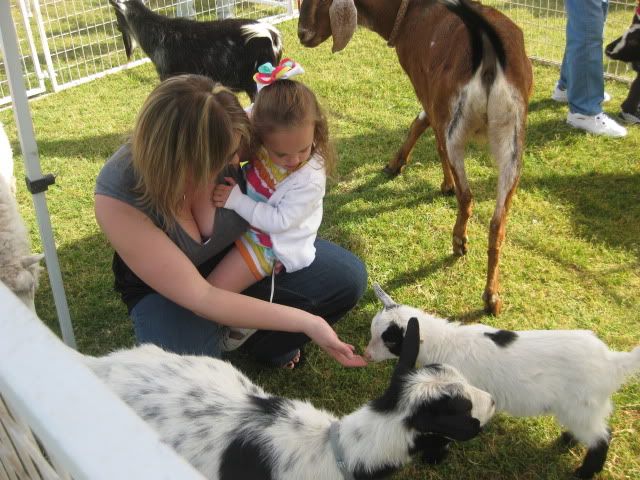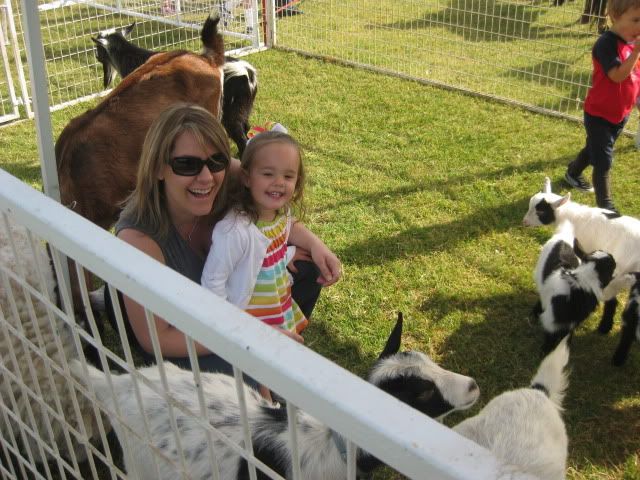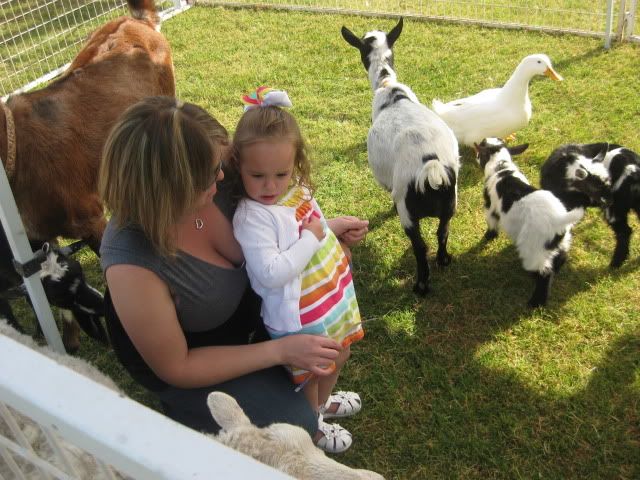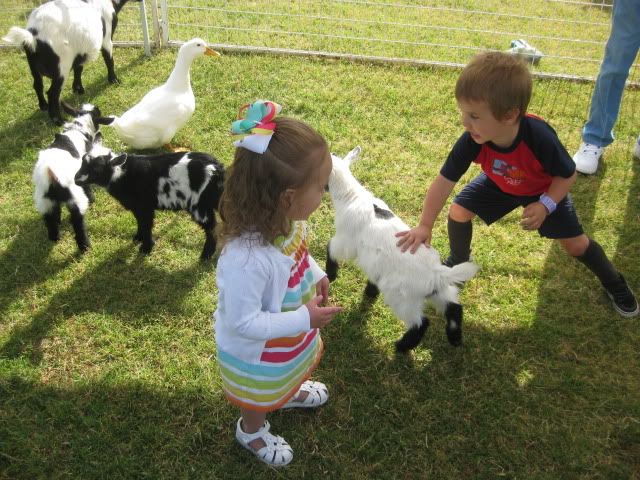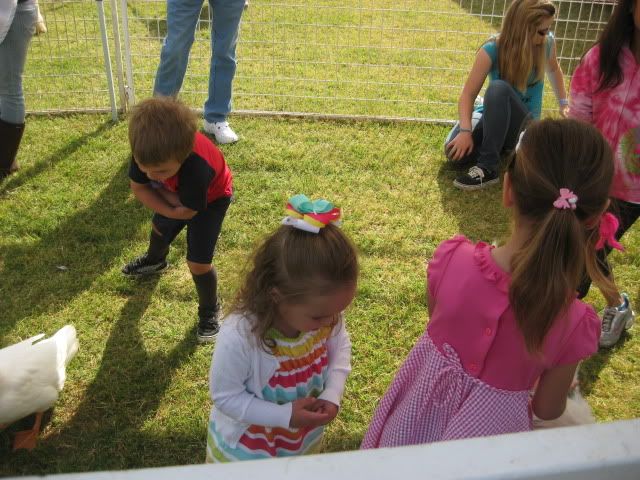 After the petting zoo Sam wanted to ride the pony. Now, Tai and I knew better and knew she would not like it, but she insisted so we waited in line. Of course, once it was our turn and we got next to the pony, she wanted nothing to do with it and would not let go of me. So, we didnt ride the pony- she did say hi to him though, his name was Snowflake.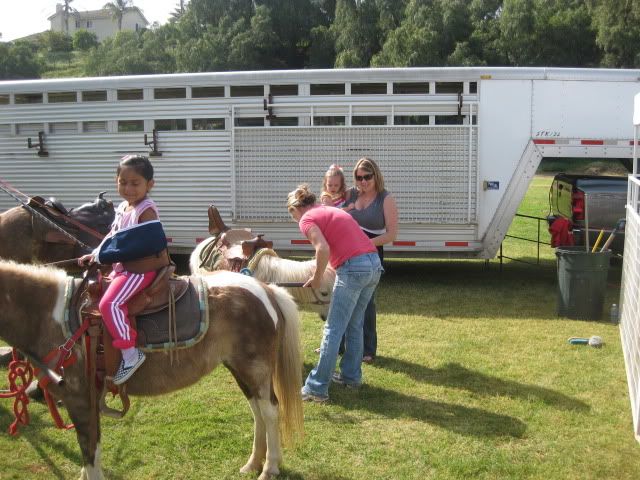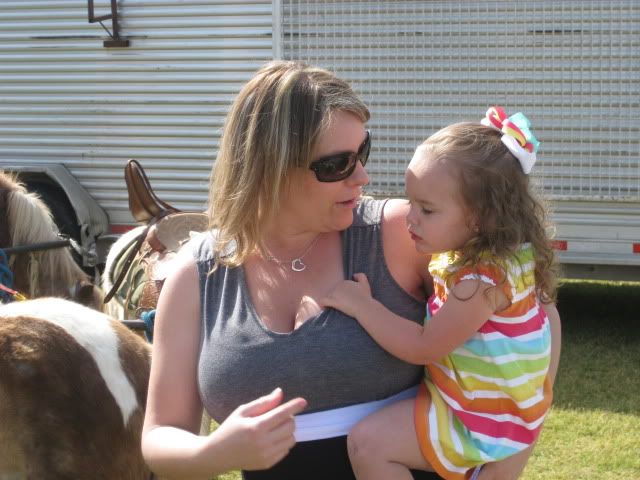 A smile through tears once we got away from the pony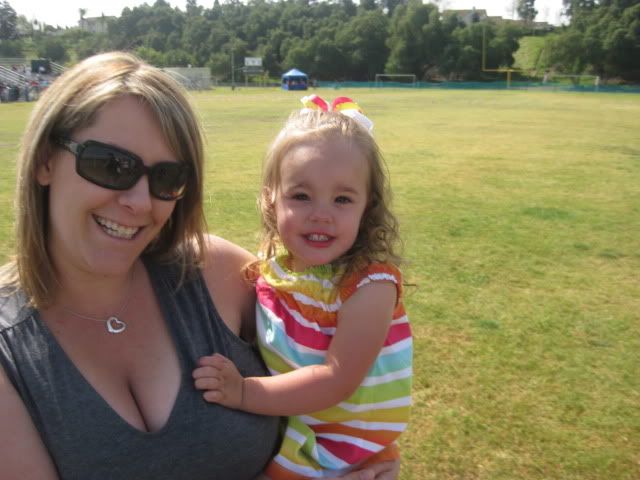 And next was the egg hunt. I dont think I have ever seen Sam have so much fun. She was so excited to be lined up with the other kids waiting for us to tell her she could go running to get the eggs (not sure she understand the 'go get eggs' part, but she was very excited to go running!). It brought tears to my eyes to see how much fun she was having- pure joy! She was laughing the whole time she was running- it was adorable.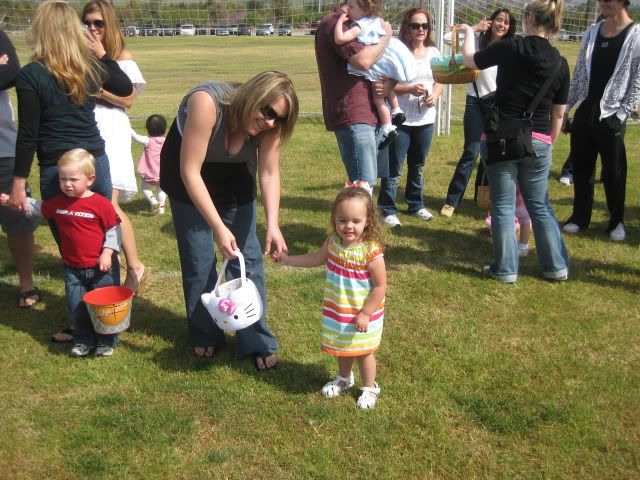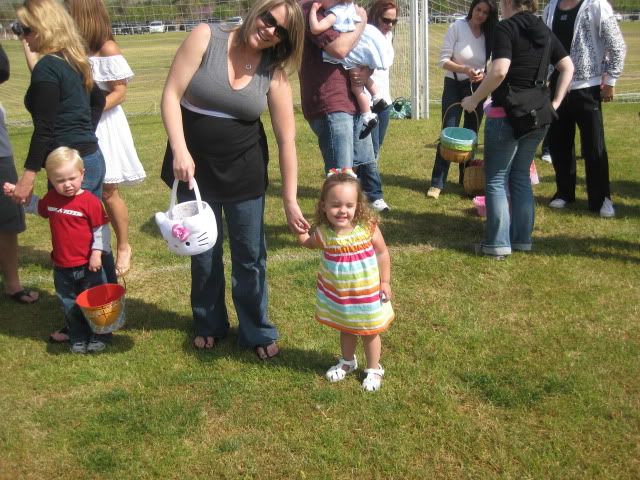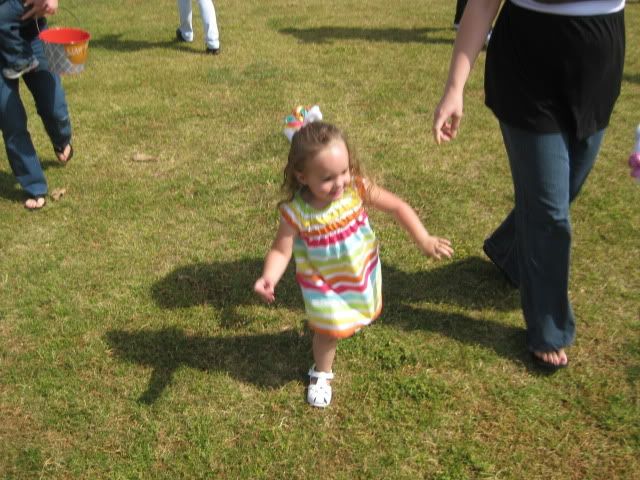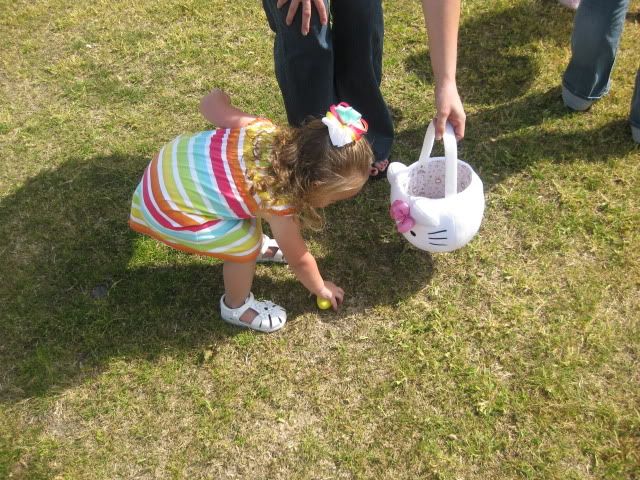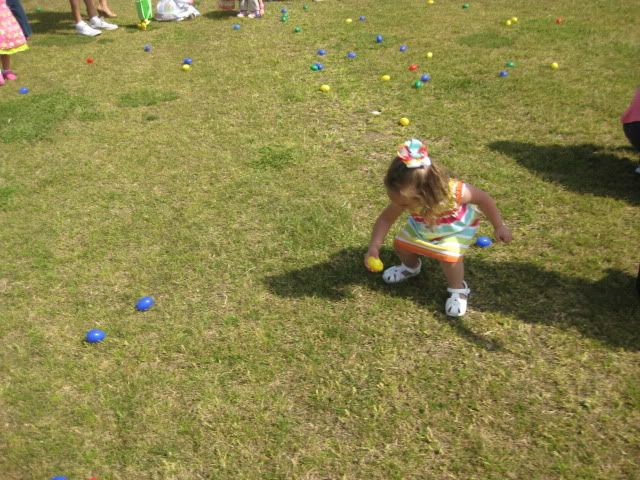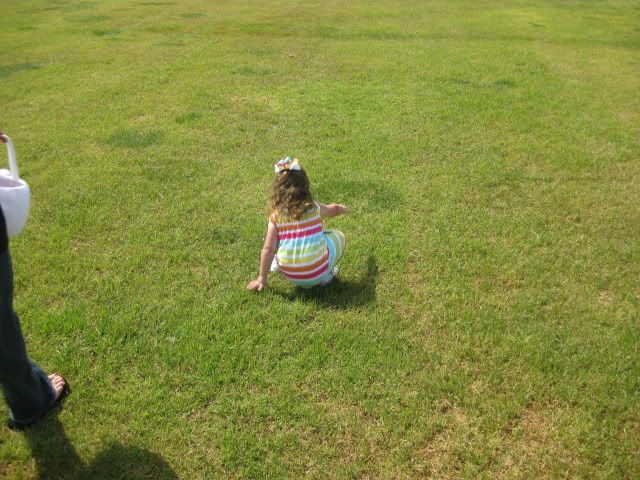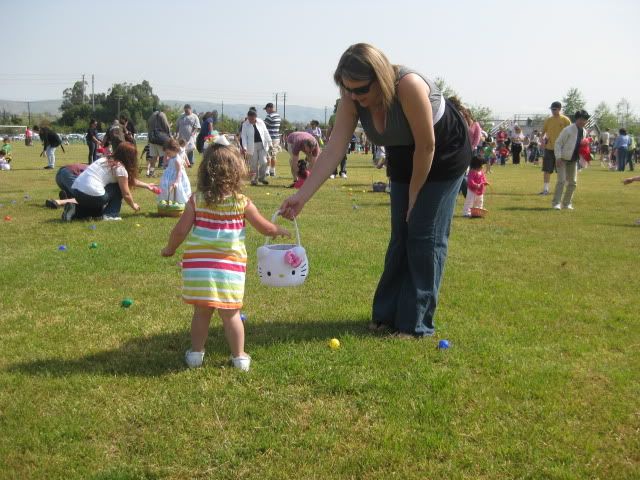 .
Here she is showing off her eggs! She was so proud of herself!!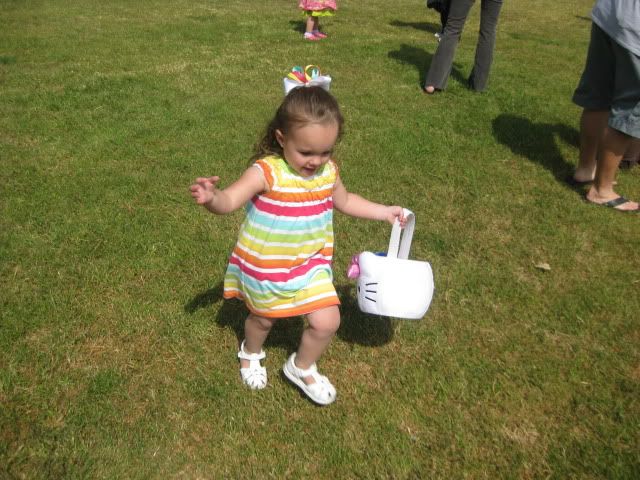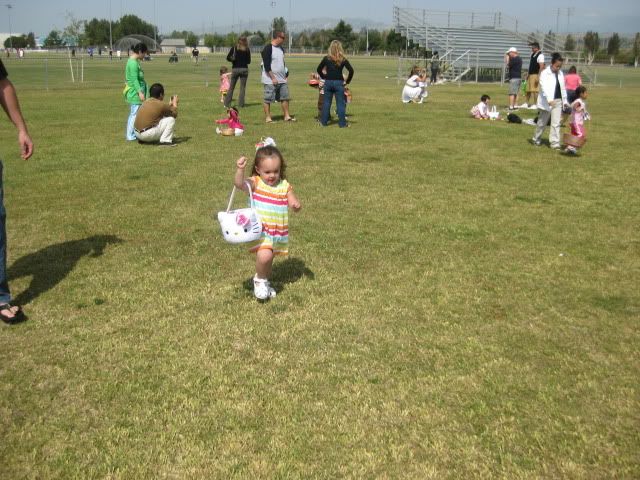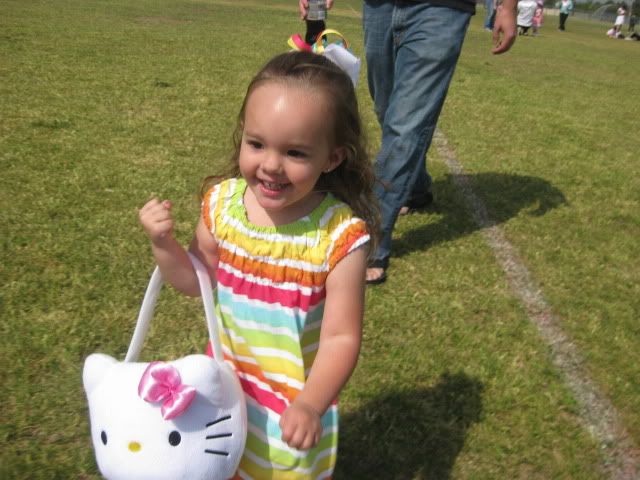 So needless to say we had a great time! Sam had a blast and we cant wait to take her again next year!!!