Sorry it has taken me a couple days to get this up here!
This past weekend was my baby shower. It was GREAT! I had so much fun and my mom, sister and a couple friends did a great job putting it together. I have some pictures from it, but my camera was taking blurry pictures for some reason. So I need to upload the ones from my moms camera still- they are much better and she took a lot more than I did! But for now... here are a couple pictures from the shower! (and again- I apologize that so many are so blurry! I dont know what happened!)
First I will start with Sams outfit. I went to Old Navy and got her a cheap pair of flip flops, and then spruced them up! I think they turned out adorable and Sam was in love with them!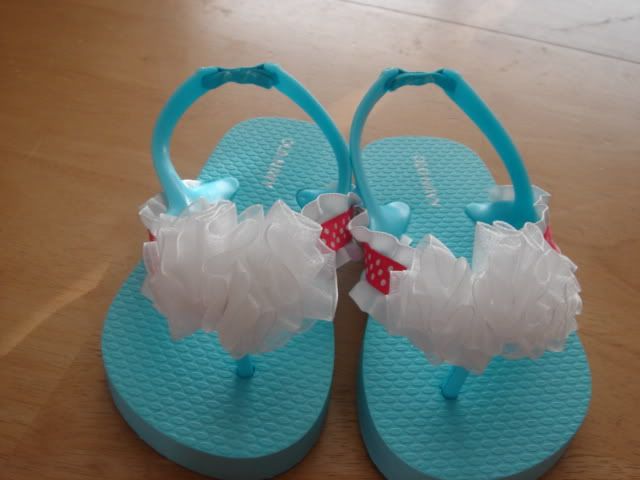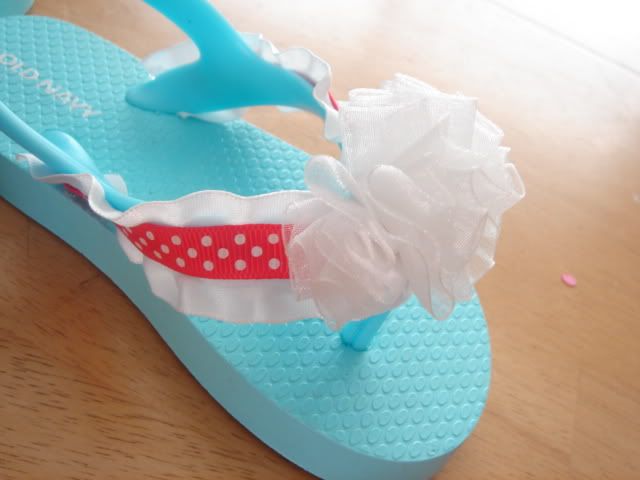 Her matching hairbows (notice the french braids? I told her she got to wear her new shoes if she sat still so I could do her hair... that was all it took! She didnt move the whole time I was doing it! LOL!)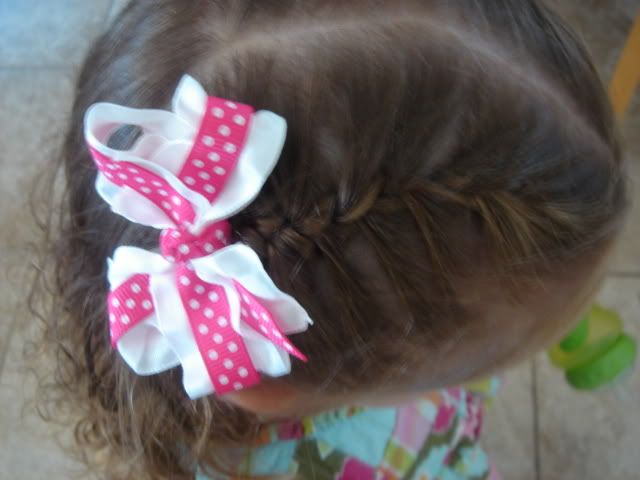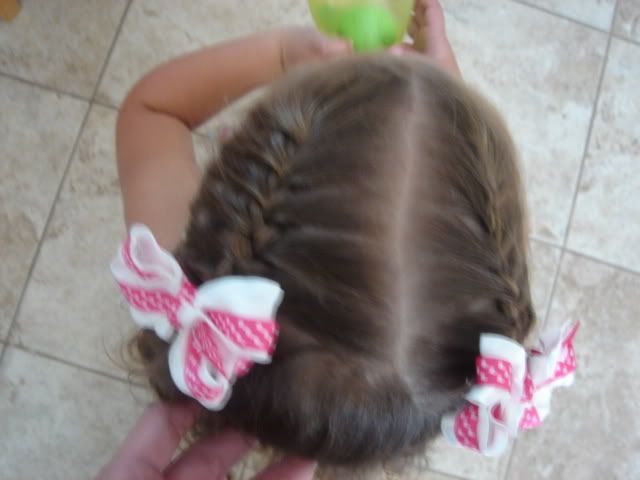 Here is her whole outfit. You cant really tell though because this one is SO blurry. Im not sure what happened :(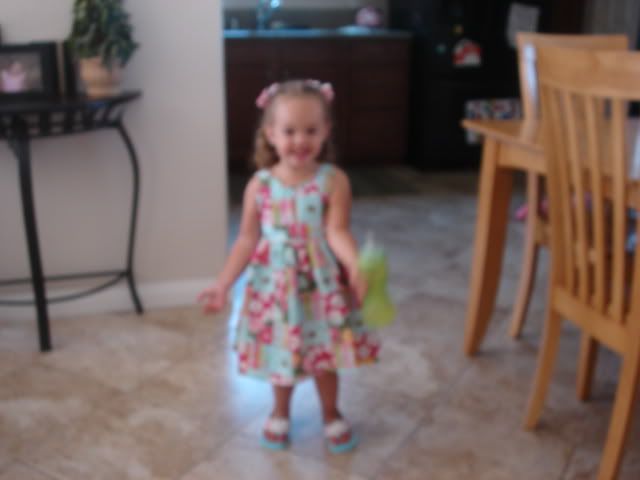 Here is the AMAZING cake my sister made. Isnt it gorgeous?? The blanket are the colors of Sadies room! She did a GREAT job on it- and it was super yummy too!
Some more decorations
(I really wanted to use my new Cricut- so I offered to make the banners myself. LOL!)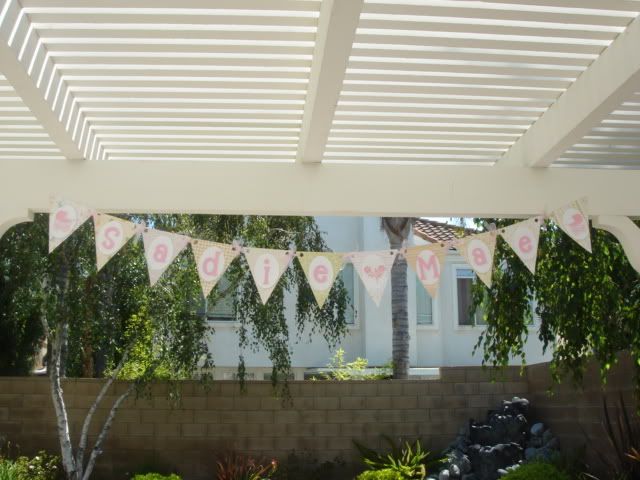 Each letter was covered in glitter- its hard to tell though
I think I will hang this up in my house after she is here! Might as well get some more use out of it!
Another banner
Some pinwheels scattered throughout the yard
The Thank You gifts my sis made. Delicious Red Velvet cupcakes in a jar. Let me tell you- these are amazing. Sam ate half of mine... she is lucky she is so cute! haha!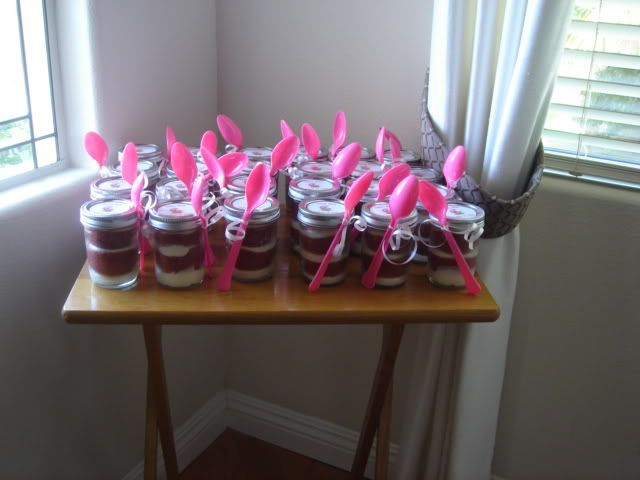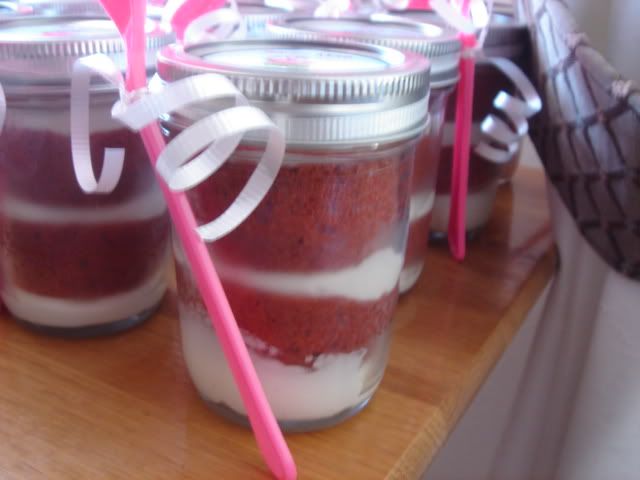 Here is a picture of Sam and I... but once again it is blurry :( I know my mom got one of us on her camera- so hopefully I can share that one tomorrow!
And I decided to make myself a little headband! :)
Thank you so much to my mom and sister for throwing me this amazing shower! More pictures to come! It was gorgeous! And thank you to everyone who came!
Tai was gone dirt bike riding and camping this weekend so Saturday it was just Sam and I. We went shopping and then met some friends at the pool for a little bit. Then we just came home and played out back.
Arent you jealous you cant rock this outfit?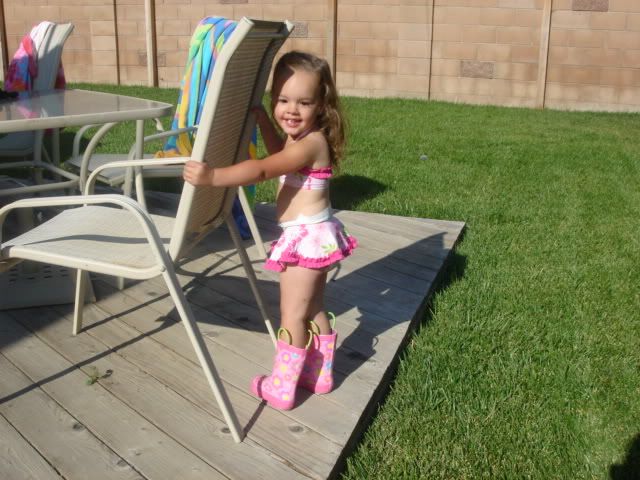 Playing in the sand. She is starting to like it more and more.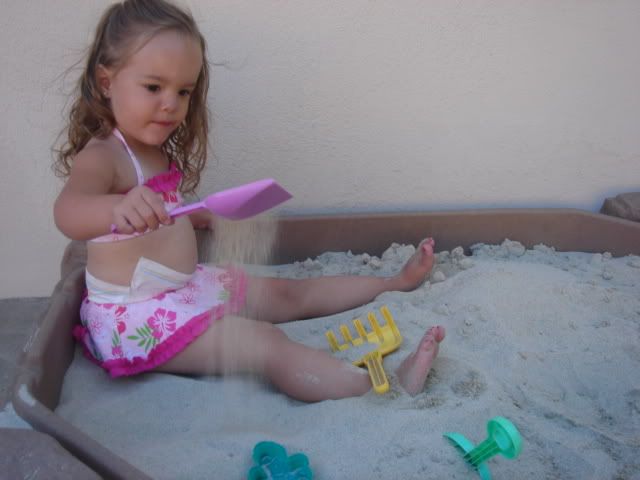 My pretty girl