Today Sam and I went to the zoo with some friends. Emma (Sams BFF) and her mom Kim, and Zach and his mom Kristen. It was finally a sunny day (we have had the coldest summer, I swear) and it was very nice up in Santa Barbara. I thought Sam would fall asleep on the way there- but instead she stayed up the whole time (an hour away) telling me that she didn't like the water and to turn it off. Um- its the ocean kid- there is nothing I can do about it. LOL. I told her it had to stay because that is where the fishies lived. She still wasnt happy about it though. LOL
So here are the 3 kids when we got there (Emma didnt want me to take her picture- so she wouldnt look)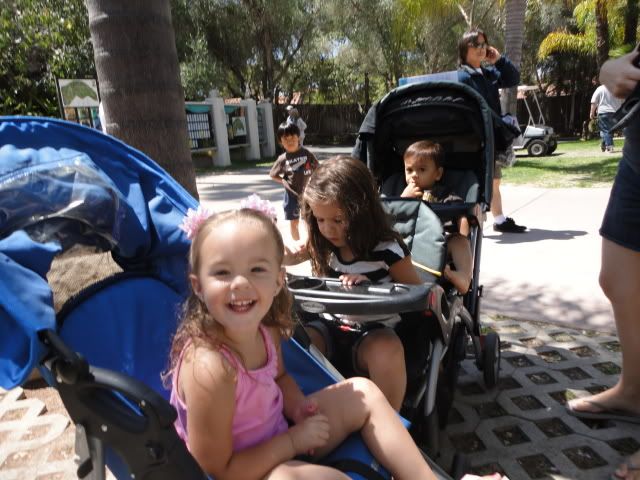 And you would think that the animals would be the cool part of the zoo. But nope- it is this big hill covered in fake grass that the kids slide down. I think they would have been happy to stay ther all day!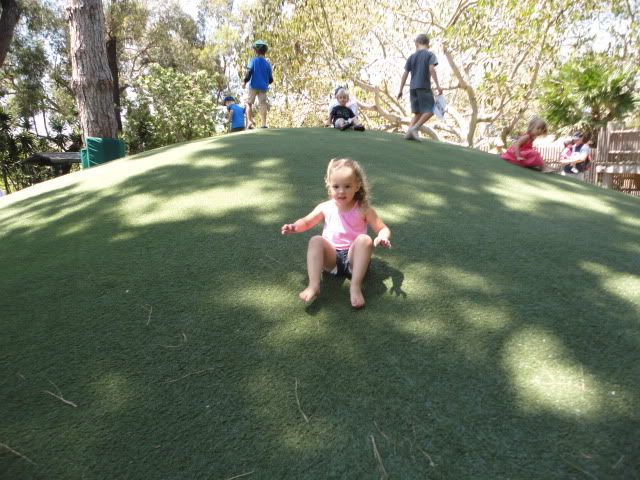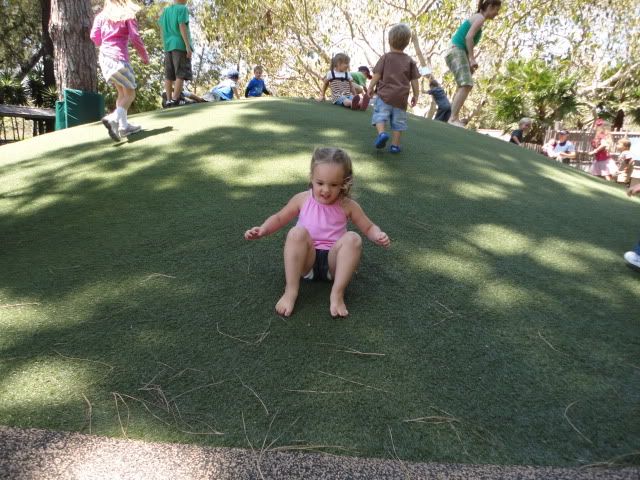 Emma- who of course couldnt just slide down the hill- she had to get tricky! LOL!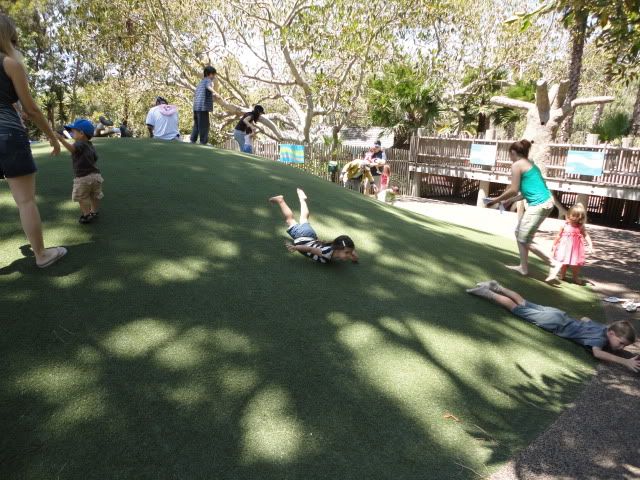 And Zach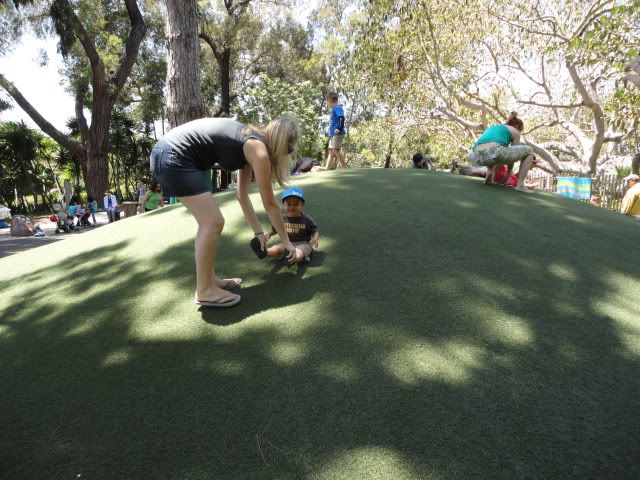 Next stop was feeding the Giraffes. I didnt think Sam would like it- but we gave it a shot. It took some pushing- but she finally got close enough for the giraffe to eat the lettuce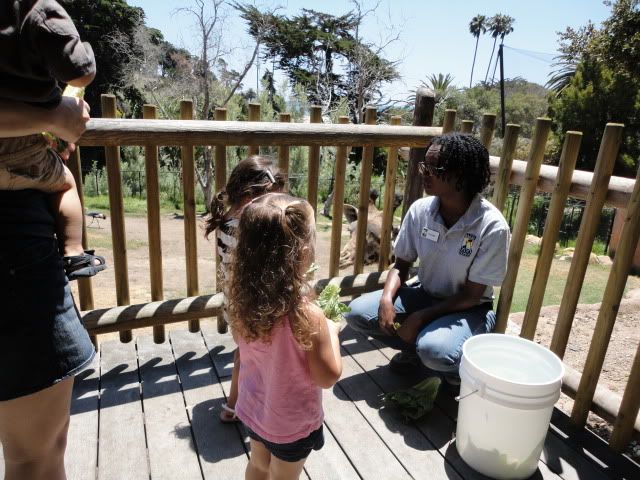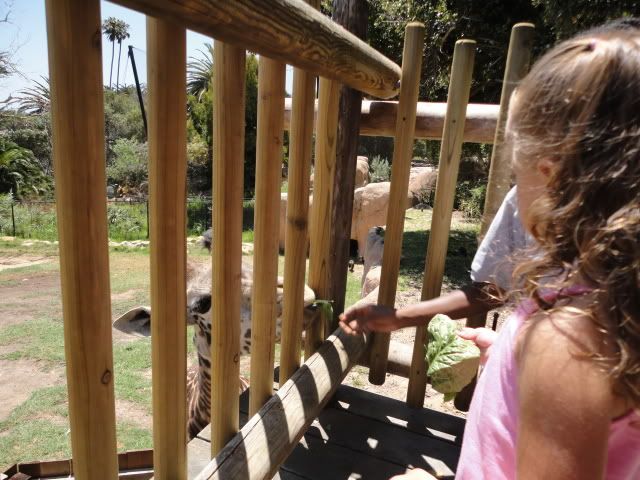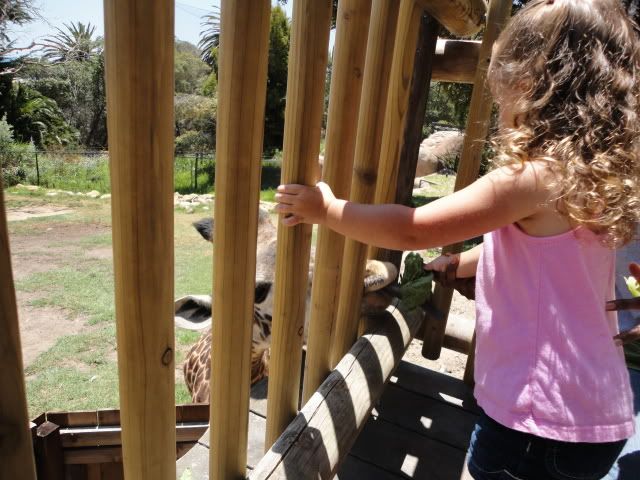 And then she said we were all done and tried to run away. She decided she would wait here while Emma and Zach finished giving the food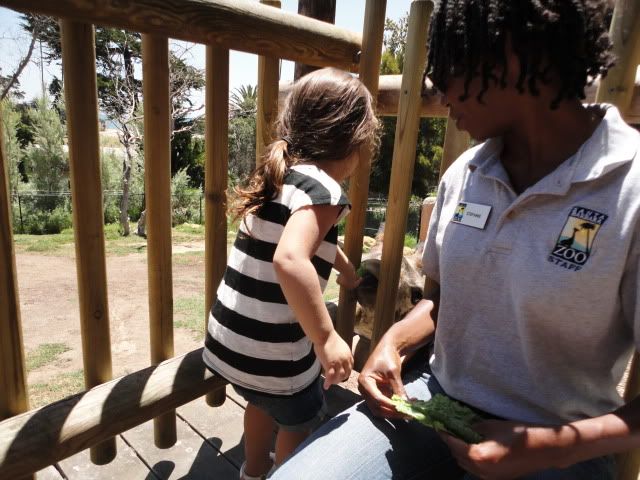 After that I decided she could have a Churro.... I was hoping she wouldnt like it so I could have it... but she loved it. Darn! Haha!
We tried to get all three kids to take a picture here- but it wasnt happening. They wanted nothing to do with us and our cameras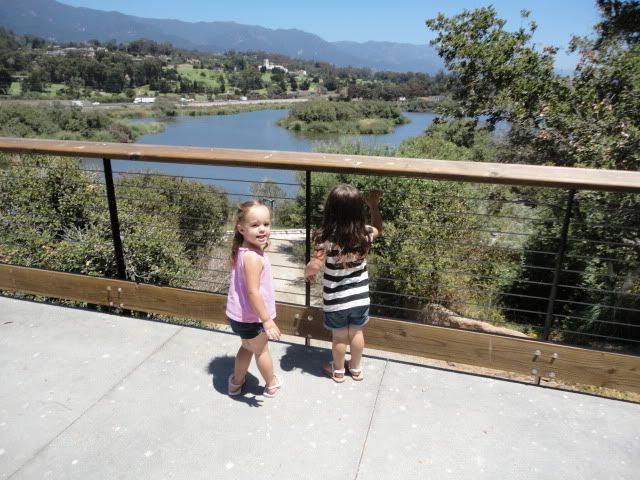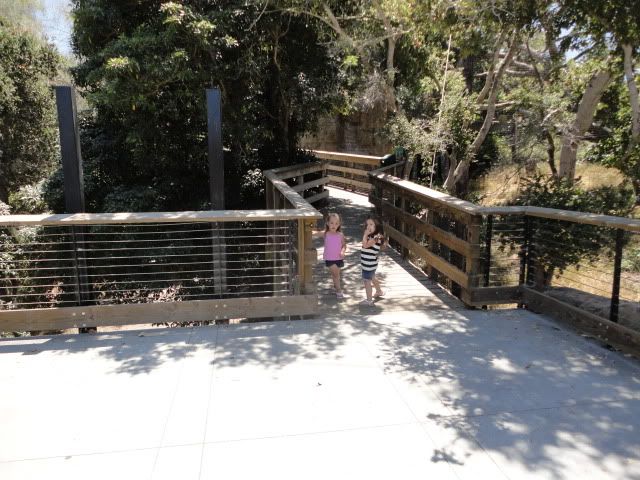 Had to stop by the fake hill one more time on the way out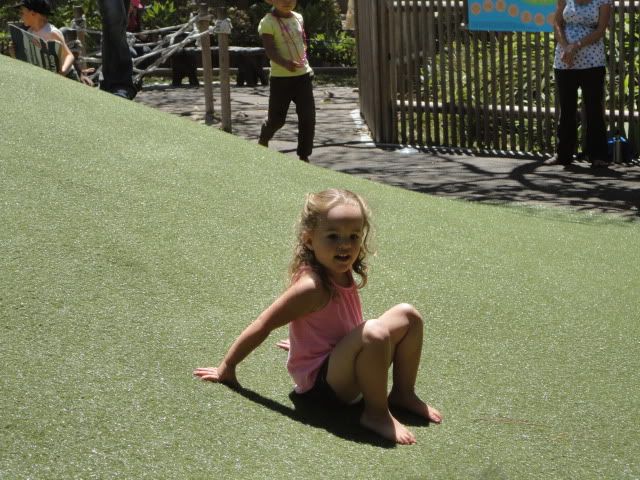 And she was sound asleep with in minutes of leaving the zoo! It was a fun day! I could get used to not working! :)
One more picture- this was Sam yesterday. She told me she wanted to take her nap on the 'crouch' (AKA couch) so I let her. Here is how she ended up