Yesterday was a big day for Sam. We started the day off carving her very first pumpkin. We gave her the book of patterns and let her chose what she wanted her pumpkin to look like. Then we (and by that I mean Tai) started carving the pumpkin! Sam was not too sure off the gunk that came out of it. LOL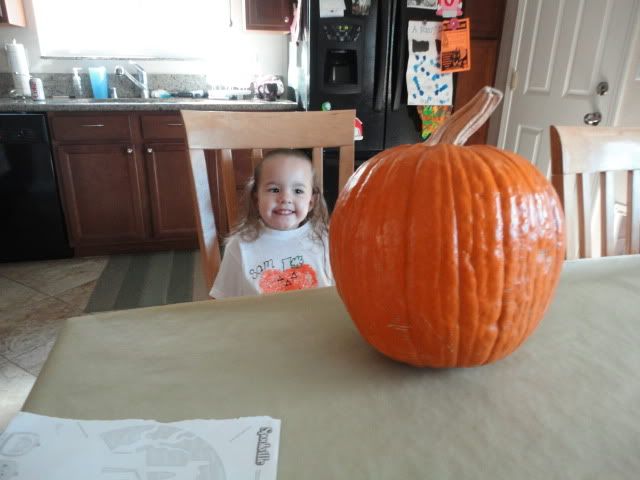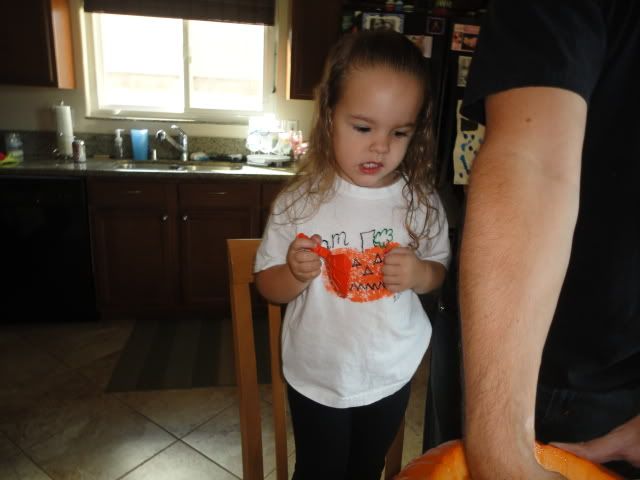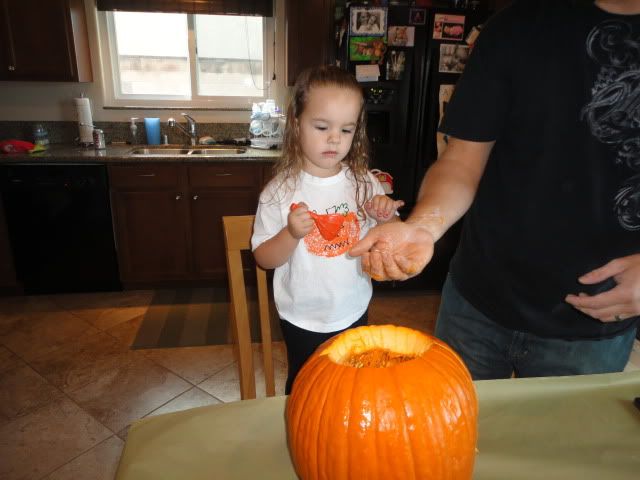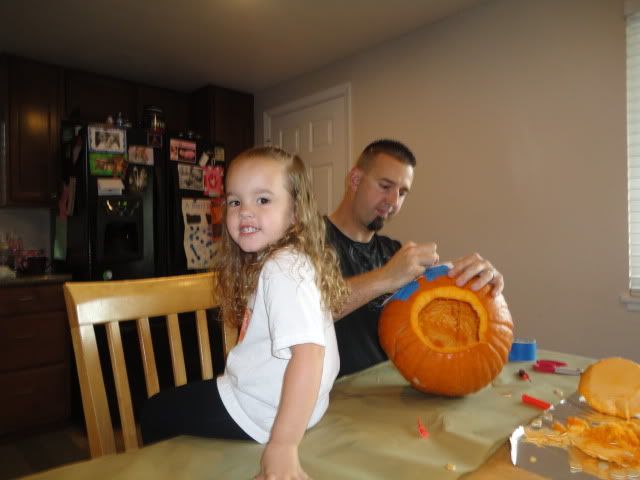 Sadie during the carving process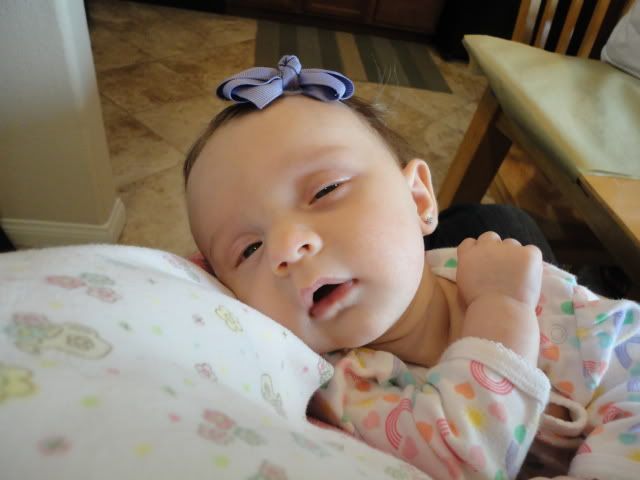 helping me pick out the seeds so we could roast them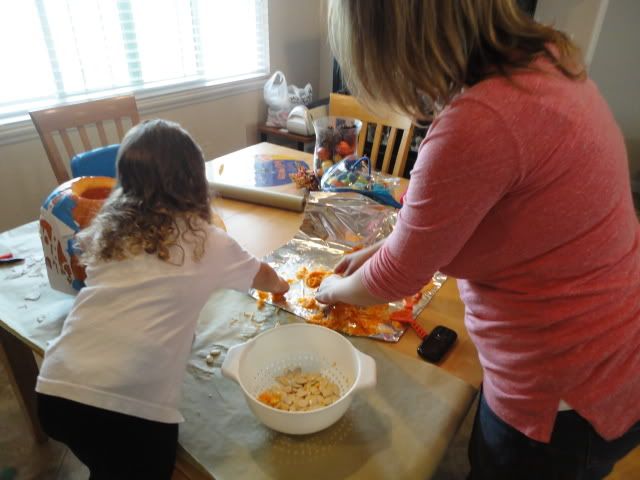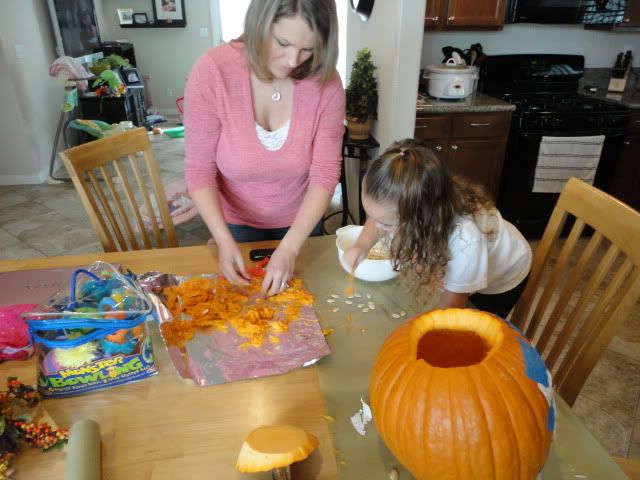 The final product!
Then last night we went down to the community park for a Trick Or Treat Village Fall Festival thing they had. Sam had a blast. They had games set up, crafts, bounce houses and a little trick or treating. We met up with our friends down there and the kids just had so much fun running around in their costumes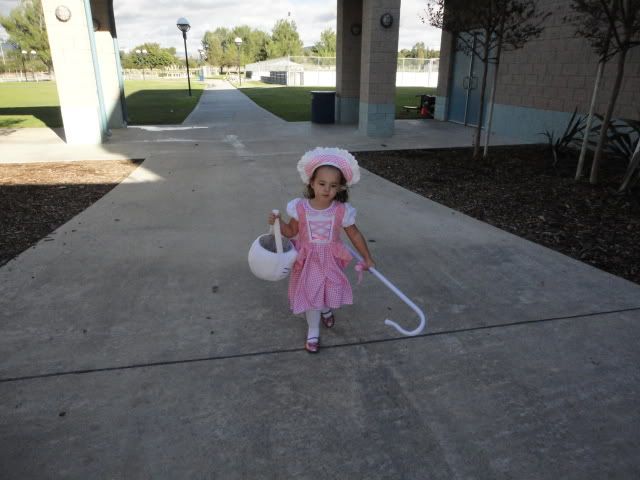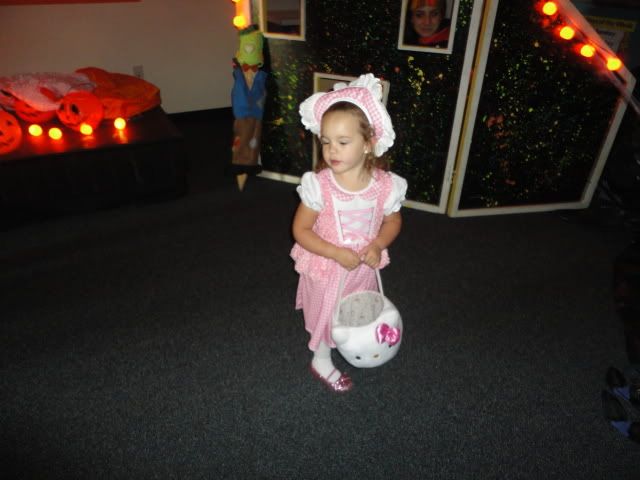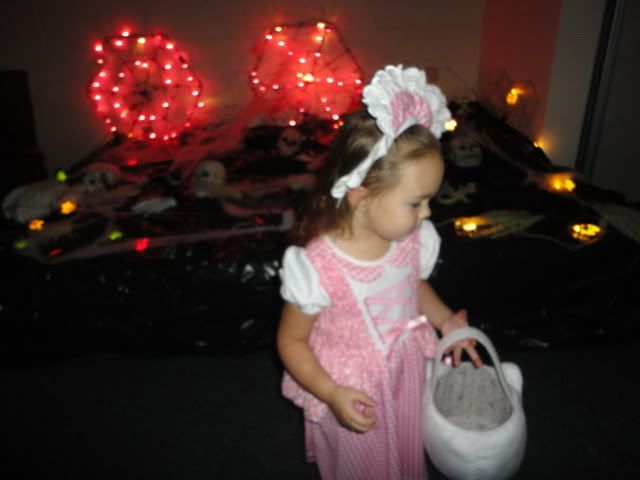 the pumpkin she decorated with stickers
playing some games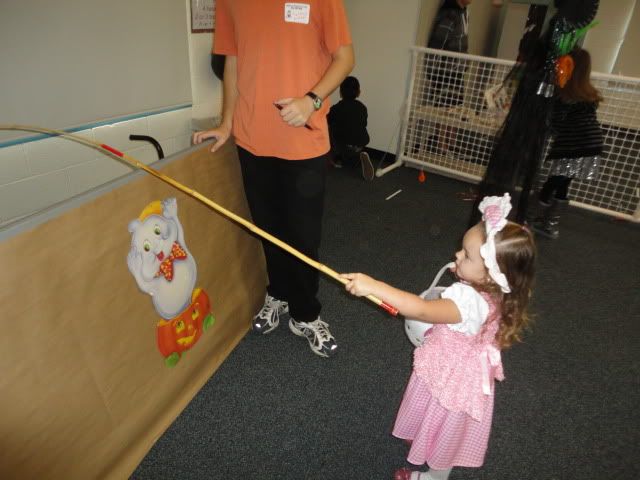 craft time
she even got her face painted!
giving Sadie loves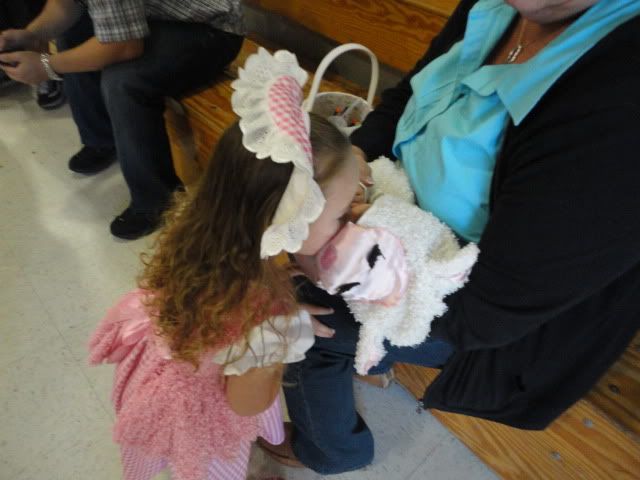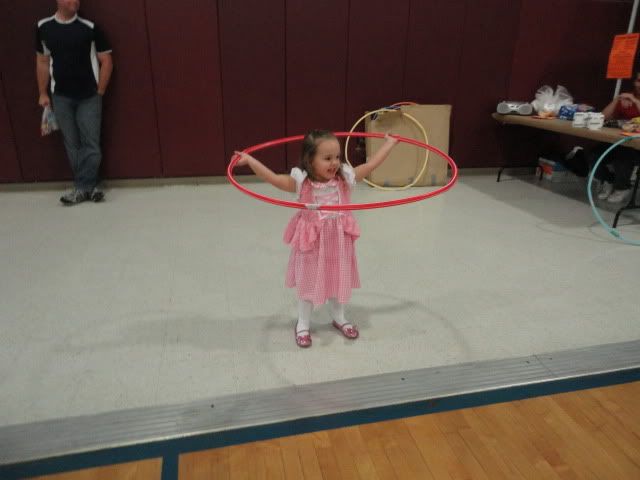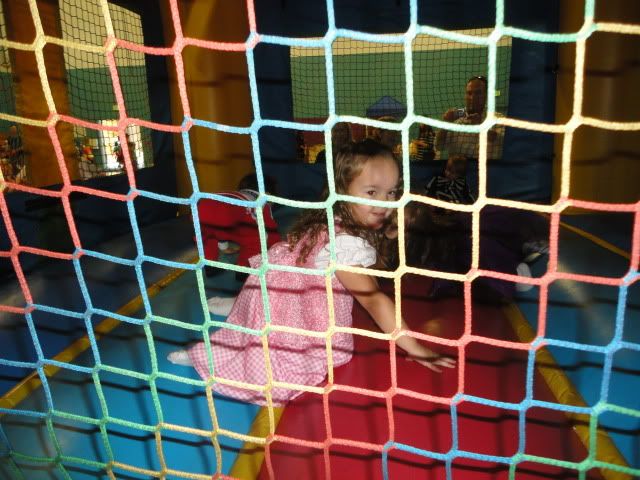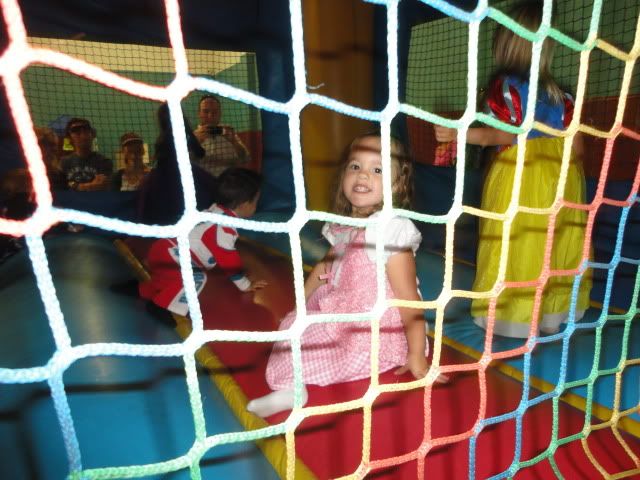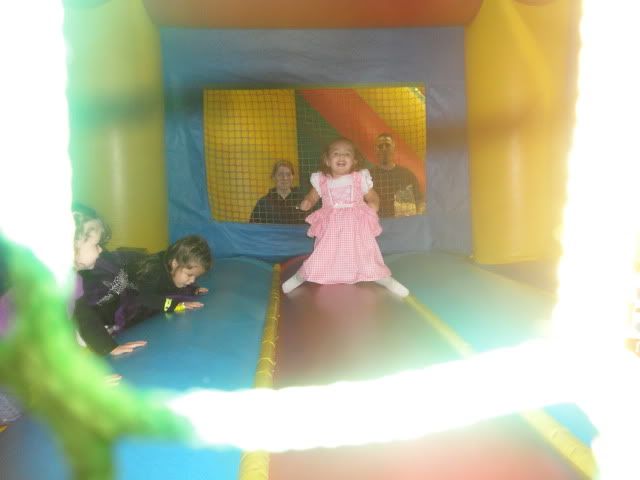 And tonight we are taking the girls trick or treating. Sam is loving this whole Halloween thing and all the candy she is getting! LOL! She is going to be really sad tomorrow when she doesnt get to wear her costume and get candy! :)