Things got so busy around here I have not had a chance to get on here and post! With Tais birthday, Thanksgiving, and decorating for Christmas things have been busy! I also have a baby who thinks mommy's arms are the best place to be, so I rarely get time to myself without a child attached to me! :) But I am loving every minute of it and my time off with them is coming to an end and its making me more sad by the day. I would give anything to be able to stay home with them all the time! But enough about that- no need to dwell on it now, I still have a month off and plan on soaking up every moment!
We had a little dinner party for Tai's birthday. There was a UFC fight on so we ordered the fights and had friends over. It was a nice night! I MADE all this food and the wine glasses. Go me! :)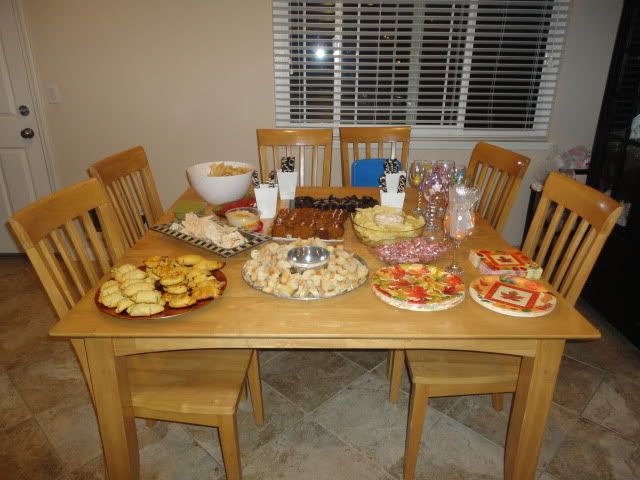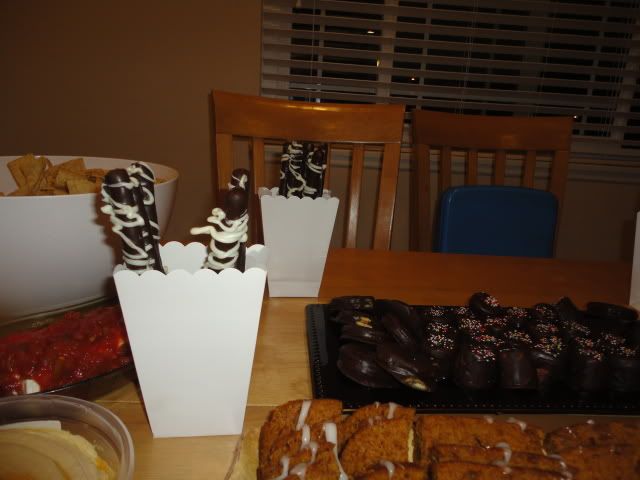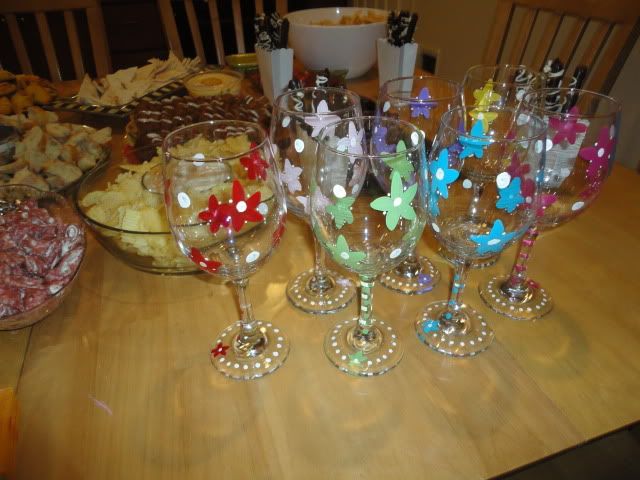 Hehe- apparently she had too much fun one day and passed out like this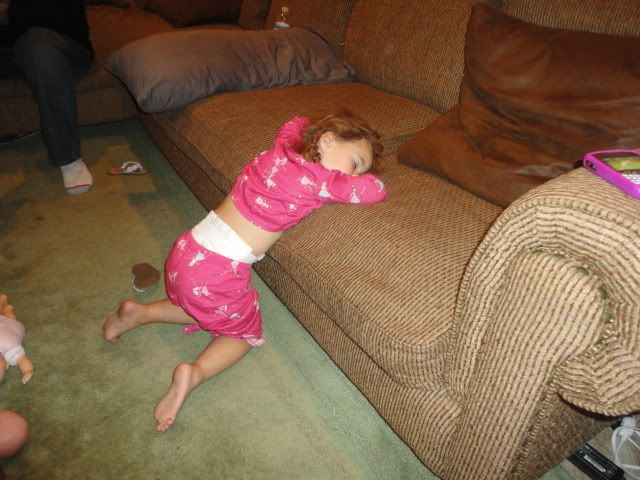 The girls on Turkey Day. Notice the lovely "Cheese" face on Sam? Yeah, thats her new thing. It makes it impossible to get a good picture!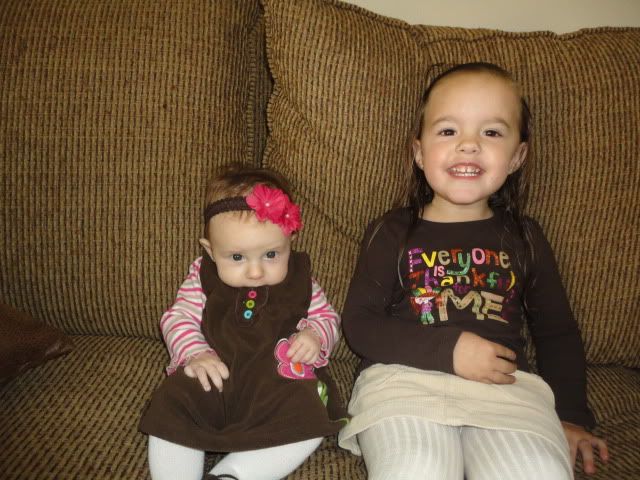 One of the new hats I made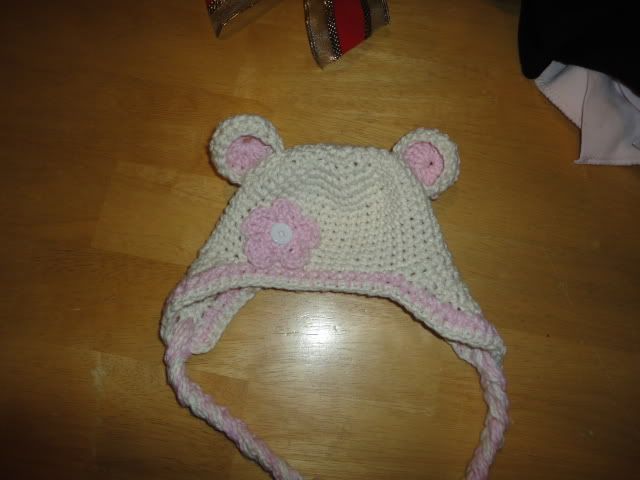 And our house! It started raining when I went to take these, so I will have to get better ones