We had a totally productive crafty weekend! Sam even got in on the action and made her first Valentines day craft! :) A lot of the stuff I made is for Sams party so no pics of those yet, but I did make a sign for my kitchen wall that I am in love with! Sam is always bringing home art projects from school and they usually go on the fridge, but I saw a sign like this and knew I had to make one!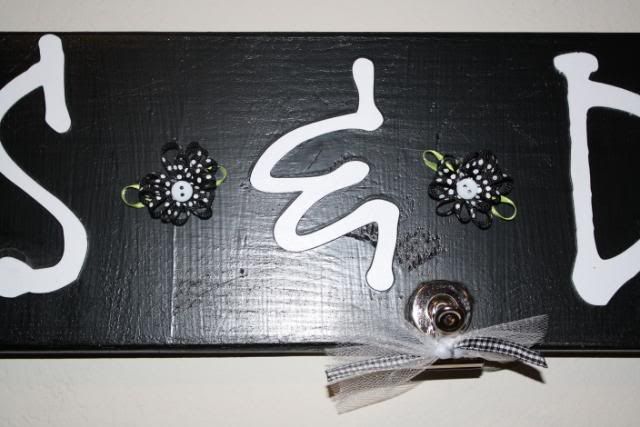 Isn't that awesome?? I LOVE it!
Sam wanted me to take her picture too when I was taking those, so here she is :)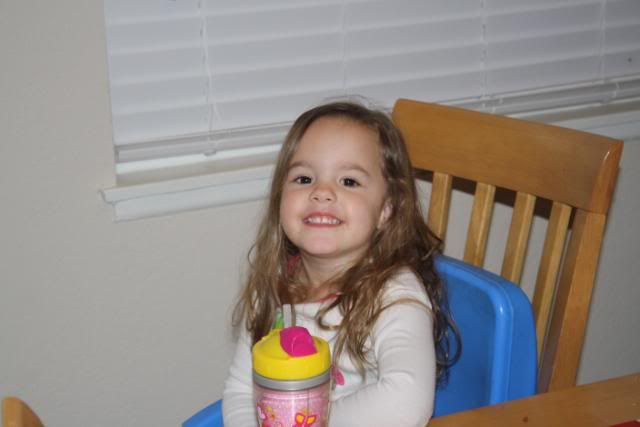 And here she is with her Valentines Day house she decorated!
Again, she wanted her picture taken when I was taking pictures of other stuff (and she is always in this chair because thats where she sits to 'help' me make stuff!)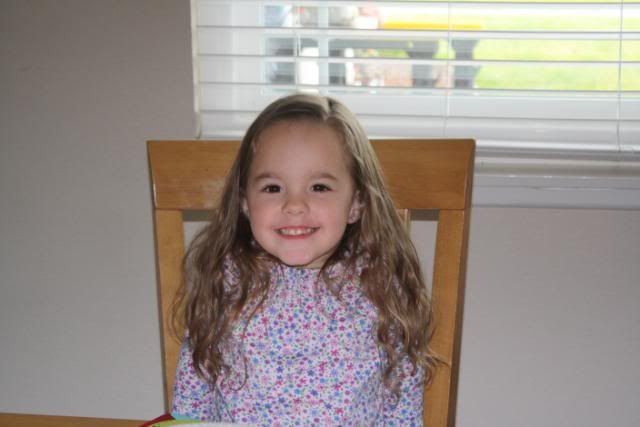 And here are some adorable pictures of Sadie from the other day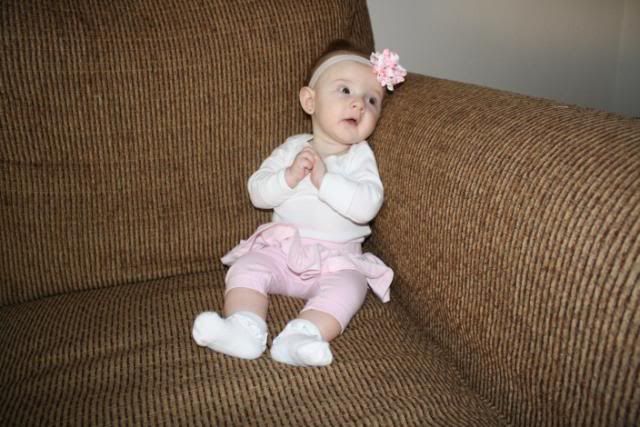 and Sam just waking up :)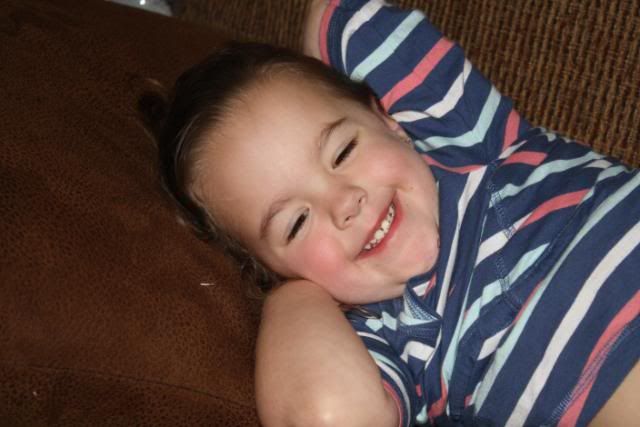 Also, I just started up a craft blog. Please check it out! I will be posting all the little crafts I do over there!
www.livingcraftilyeverafter.blogspot.com