We have been having a great Memorial Day weekend so far! I actually had to take Friday off work to watch the girls because me parents went out of town, so we took advantage and met up with some friends for a picnic at the park!
It was so much fun! Sam is afraid of pretty much every animal on the planet- but for some reason she gets *sort of* brave around these ducks! She is a weird one! :)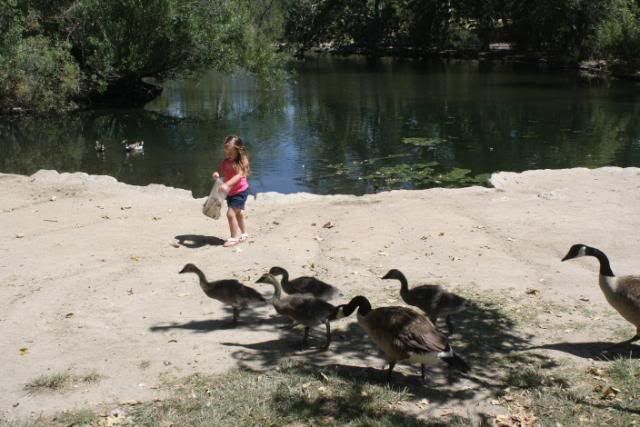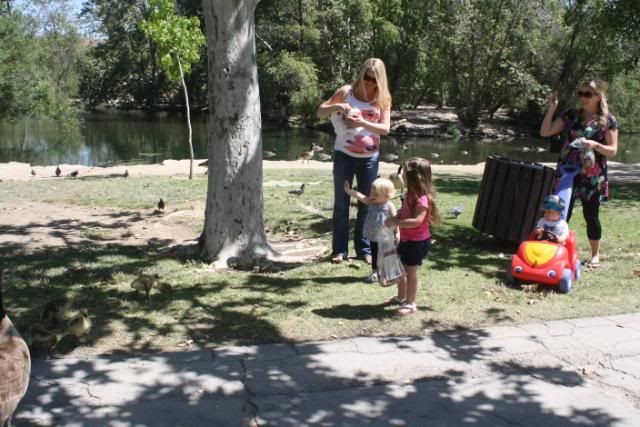 This is my friend's son Bryce- he is 10 weeks older than Sadie and about 10 lbs heavier! LOL! He is such a cutie!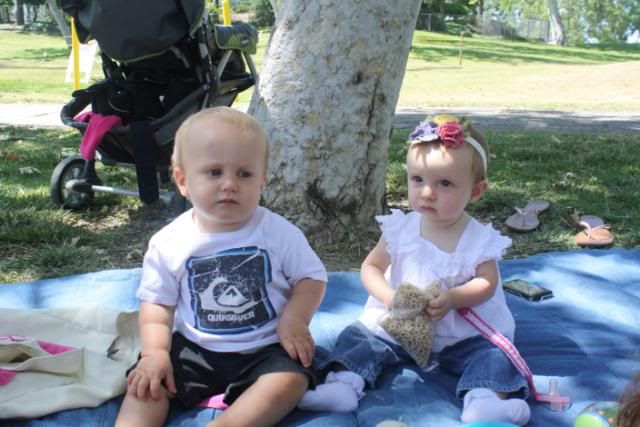 Goofy Sam
Sam and Allison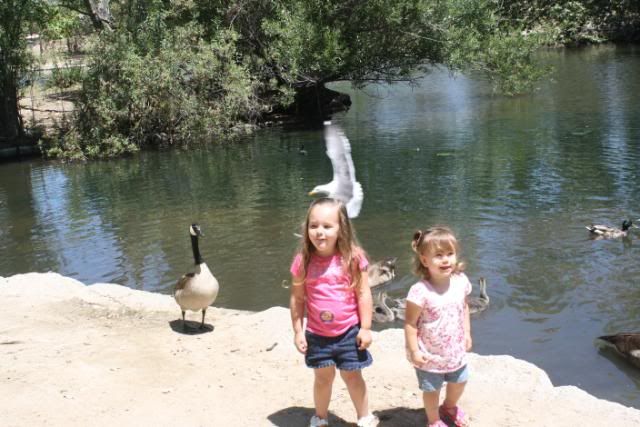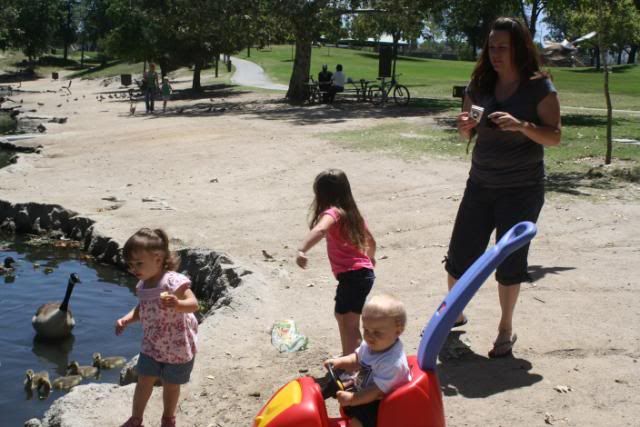 And lookey here! She actually got brave for 2.5 seconds and let the duck eat out of her hand! GO SAM!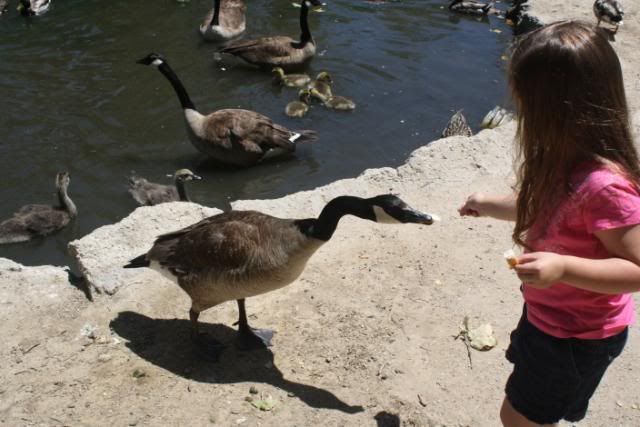 Lunch time!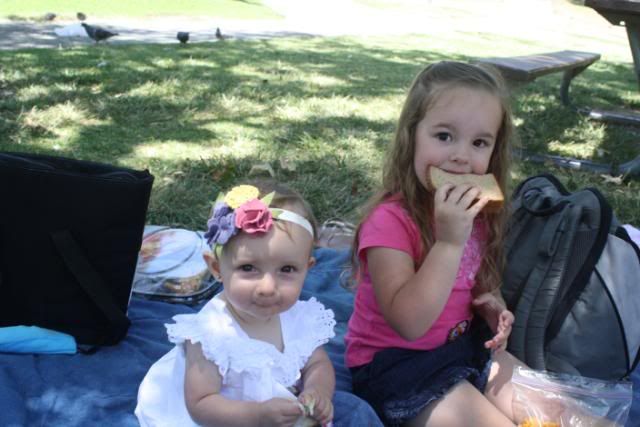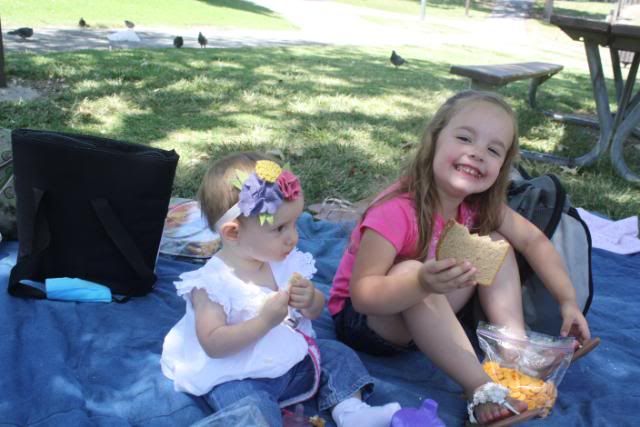 hehe- LOVE Sadie's face in this one
The little stinker won't put any food in her mouth. The first time she does it is the bread that was for the ducks! LOL! Gave her some actual food- and she wouldn't put it in her mouth! Funny kid!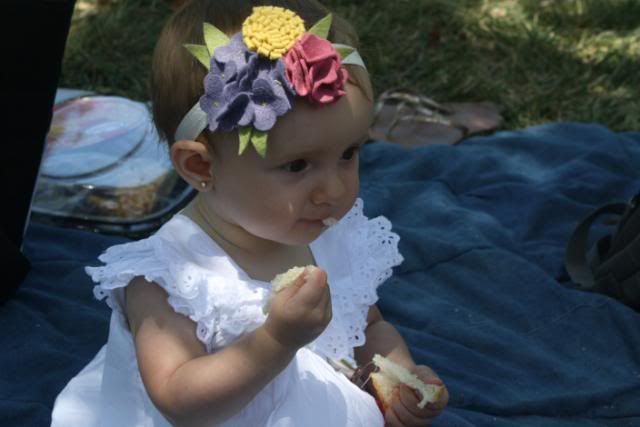 And I just LOVE this picture of her!